Long gone are the days when you could sit back and watch hour-long episodes one after the other, with no special incentive.  Uni life is stressful and honestly committing a whole hour to watch TV shows fills you with guilt (you'd much rather procrastinate by going over social media, which you can quit anytime. You swear.) As the mid-sem break nears, you make empty promises of starting that show your friend recommended or catching up with that series whose plot you only half remember, knowing full well that your attention span will dwindle long before then.
This mid sem, instead of wracking yourself with guilt over a series that you won't even like, give the following a go, and renew your faith in all good that is television:
1. Brooklyn 99
Andy Sandberg. And if you needed more reasons to watch B99 (and you really shouldn't) it's a hilarious show centered around dorky/cool/adorable cop Jake Peralta being cool.cool.cool. It's filled with witty dialogues, situational comedy, beautiful moments and hooking characters all delivered to you in a neat 20-minute package.
2. Black Mirror
Black mirror guarantees you a thrilling and satisfying watch with an inevitable and unforeseeable twist in the end that leaves you thinking. The episodes are stand-alone and there's no compulsion to keep up with it or watch in order! Just pick any one whose title attracts you and let the experience begin.
3. Skam
A Norwegian show that took the world by a storm, Skam centers around the lives of 4 high school students, each season with a titular character. What's so amazing about Skam is the format. When it released originally it was delivered to the audience in 5-10 minute updates daily at different time periods. Whenever a clip would drop the show would resume at the same time it was dropped making it seem as if the show was happening in real time.
4.The Good Place
It's funny. It's thought-provoking. It's 20 minutes long. And the premise is ridiculous. So ridiculous it actually works. Forget heaven and hell. It's all about the good place.
5.Younger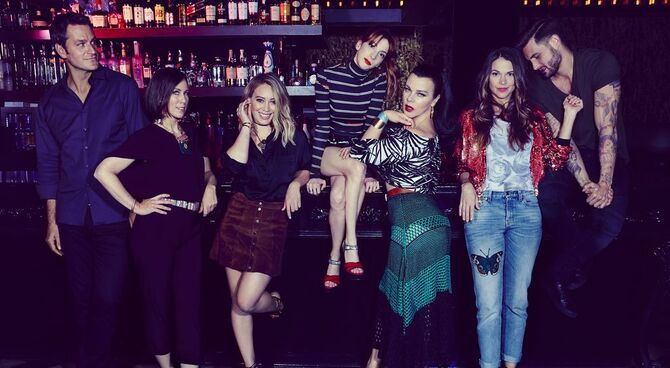 A hot 40-year-old pretending to be 20 whose working in publishing and is friends with the character played by Hillary Duff. 40 minute quality and content delivered to you in quick 20 minute episodes, it's a must watch for short attention spanners.
6.Little Things
Set in Mumbai, Little things follows two opposite people as they navigate their relationship, and remind us just why being in a relationship is worth it after all. These 15-minute episodes give a fresh perspective to the new age live in relationships and the actors-Mithila Palkar and Dhruv Sehgal steal the show with their chemistry and acting. It's cute and short, guaranteed to give you the feels.
7. SuperStore
You've seen shows set in precincts, hospitals and law firms. Now get ready for a show set in a…departmental store? Superstore is a fun and quirky 20-minute show with an ensemble of characters with a subtle will they won't they relationship at its heart. It's really about the employee community and experiences and is a light-hearted fun show that is fun to watch.
These shows will definitely provide you with the satisfaction you crave and help satiate your small attention spans.